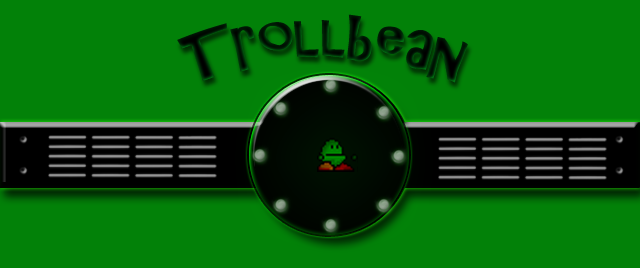 Trollbean
A downloadable game for Windows
Hey all!

This is my hip 2D retro indie pixel platformer, Trollbean. It was my first venture into the world of game development, created for an Electronic Game Design competition in high school.

In the game, you control Trollbean. Is he a troll? Is he a bean? These questions, and many, many others will go unanswered during your quest through the world of Trollbean. Hop on platforms! Turn red, for some reason! Feed live bunnies to creatures that are supposed to be bats! Anything is possible!

It was designed to be completed in under 20 minutes, and if you're good at games it likely won't take you ten. It was definitely a learning experience, and I'm a lot more comfortable with game design now. That said -- some parts of Trollbean are awful awful bad. Some are surprisingly impressive for baby's first Game Maker game, though, I think.
Wouldn't dream of charging for it, but if you want to donate -- you're insane, basically.
Download
Click download now to get access to the following files: